Covid-19 has accelerated ecommerce by 5 years. At the same time, legacy brands with physical stores like Lord & Taylor and Century 21 are filing for bankruptcy.
The time to move your business online was yesterday.
In 2019, ecommerce had a 14.1% share in the global retail marketplace; by 2023, Statista projects that 22% of all retail transactions will take place online.
In hard money terms, sales in the U.S. could total more than $475 billion by 2024 — and that's just B2C.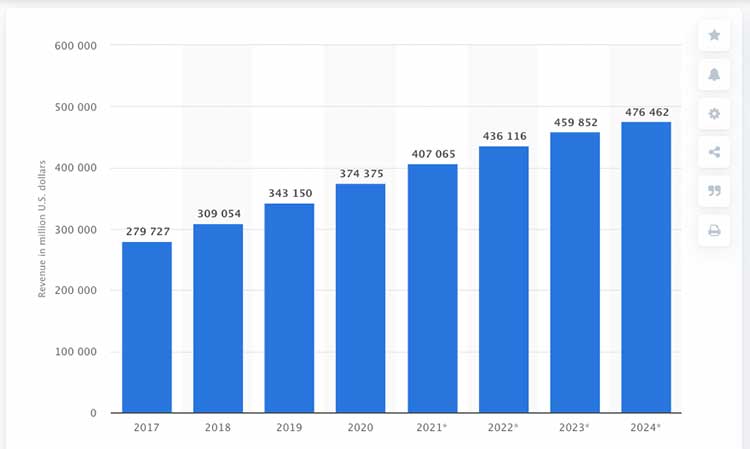 In this beginner's guide, we're going to cover how to set up and launch a thriving (and Covid-proof) ecommerce business.
We'll touch on everything you need to start your own ecommerce business, including:
How to research products to sell online.
Choosing your ecommerce business model.
Validating your product idea.
Registering and incorporating your company.
How to source your products.
Creating a

 

business plan.
Choosing your

 

ecommerce platform

 

and launching your store.
Driving traffic to your ecommerce business.
Generating sales and measuring results.
By the time you're done reading, you'll know what it takes upfront to launch and run a successful online store.
Let's get started.
Disclaimer: I receive affiliate compensation for some of the links below at no cost to you. However, these are the best tools I have used and tested that I believe are most effective for launching and running an online business. You can read our full affiliate disclosure in our privacy policy.
How to Start an Ecommerce Business (Step-By-Step Guide)
1. Research products to sell online.
To be successful, you need to sell one of two types of merchandise:
A high-demand product in a growing niche.
A high-quality commoditized product.
Niche Products
Niche products serve a very specific consumer base. Instead of a hundred different product lines, you choose one high-quality item — perhaps with multiple variants — and develop a targeted marketing strategy. Because they're exclusive and desirable, niche products tend to be price inelastic and usually have quite high-profit margins.
Niche products can be one-of-a-kind (a crocheted shawl or a piece of hand-thrown pottery) or small-batch (handmade leather bags, seasonal preserves).
They can also be single-product ventures like Larq, for example, which only makes self-cleaning water bottles (and a limited number of accessories). Larq's customers are incredibly passionate, and they're willing to pay more than average for a good-quality product.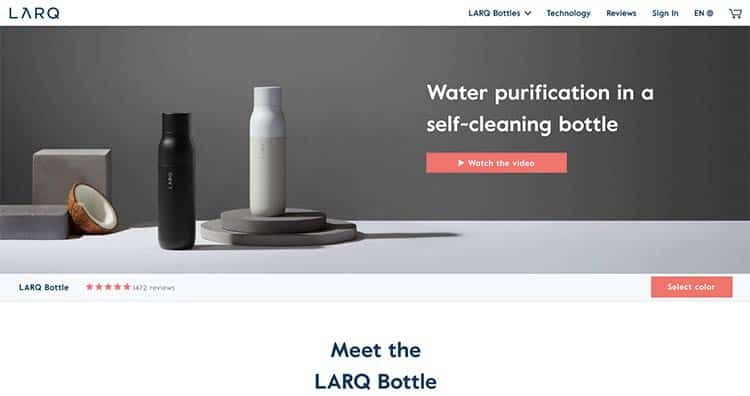 Commoditized products are high-demand or essential digital or physical products with a broad existing consumer base. In short, they're things everyone needs. Across the board, commoditized products make up the majority of B2C ecommerce sales. They're common, and competition is fierce, so e-tailers frequently adjust prices to stay ahead of industry rivals.
All kinds of products are commoditized: chargers, saucepans, sneakers, software programs, clothes, kids' toys — you name it. Interestingly, commoditization usually begins with a genuinely innovative product, which becomes popular; other companies start imitating the original product and establish rivalries. Footwear company Hush Puppies and technology company Fujitsu are two businesses in the commoditized product market.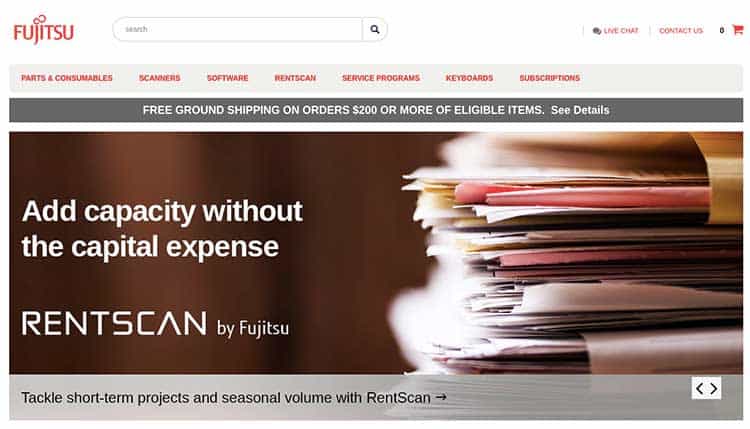 How to Choose Your Products
Maybe you already have a completely unique idea — maybe you're an inventor or a designer with a working product prototype. If so, great. If not, don't worry; you don't have to come up with the next big thing to start a successful ecommerce store.
Instead of worrying about breakthrough innovation, think about what customers want and consider what you can offer them.
The following tips can help you come up with a solid niche product idea to sell online:
Every problem has a solution:

 

Innovation often starts at home. Can you create marketable solutions (products or services) to solve problems you encounter regularly?
Find your passion:

 

You're about to put a lot of time and effort into your new business, so you need to ensure it's based on something you can stay interested in.
Figure out branding potential:

 

Branding is vital in ecommerce. How will you brand your product? Who will your target audience be, and how will you create fellowship with them?
Guilty pleasures are a-go:

 

People spend a lot of money on things they love. If you can tap into consumers' passions — or vices — with a strong product, you'll almost certainly build a customer base.
Keep an eye out for opportunity:

 

The most successful entrepreneurs constantly look for gaps in the market. Pay attention to societal shifts, and you'll see consumer trends before they ever materialize. You might even help them manifest themselves.
Get on the trend train early:

 

Speaking of trends — if you do notice an appealing product trend, get on board with it early. The earlier you segue into an emerging market, the more likely you are to be seen as an original part of the industry. "Authentic" brands get a bigger slice of the industry pie.
Spot niche markets:

 

We mentioned Larq earlier because it's such a good example of a niche idea. Larq identified a problem (unhygienic water bottles) and came up with a solution (a rechargeable sanitizing water bottle).

 

Larq raised millions of dollars

 

in venture capital before ever producing a single production run. Ah, the power of the niche.
Hopefully, you'll have a product or service shortlist by the time you finish brainstorming. If so, try to identify the main competitors for each product. If you find yourself in the middle of an overcrowded field, move on to the next idea — and the next — until you find a less cramped niche. Then, decide which product you want to go with.
2. Choose your ecommerce business model.
You know what you want to sell — now you need to figure out where to sell it. There are four main business models in ecommerce: business to consumer, business to business, consumer to business, and consumer to consumer. Let's look closely at each classification:
Business to Business (B2B)
B2B ecommerce businesses sell products to other businesses. Occasionally, the business buyer is also the end-user (stationery, office technology, or furniture). Most B2B transactions, however, revolve around wholesale stock, components, or raw materials.
Generally speaking, B2B ecommerce ventures have longer sales cycles. High-stakes deals can take months because complex sales often require committee approval. In return for patience and diplomacy, you get high-value orders and recurring purchases.
Business to Consumer (B2C)
Simply put, B2C is traditional retail ecommerce. Your customers are regular people, and you sell products or services at retail prices. Some B2C companies sell physical products, while others sell computer software or smartphone apps. Still, others sell various kinds of recurring subscriptions.
B2C ecommerce has a short-sales cycle because the stakes aren't so high. Most transactions involve one consumer rather than the whole of an executive board. B2C businesses generally have lower average order values (AOVs) than B2B businesses, but they make a greater number of sales.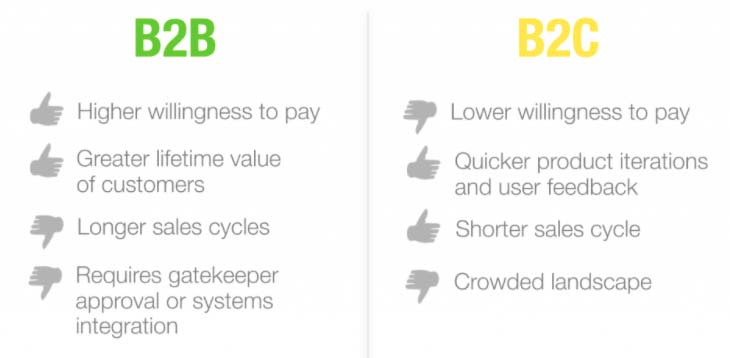 Consumer to Business (C2B)
C2B is slightly obscure, but it's a genuine business model. In a consumer to business situation, consumers sell goods and services directly to businesses. You can see this business model at work on freelancing sites, where companies hire self-employed people to complete various projects.
Consumer to Consumer (C2C)
C2C businesses connect consumers to other consumers. They charge subscriber fees, listing fees, or transaction fees when people sell products or services to other people. Examples include auction companies, like eBay, and online classified sites, like Craigslist.
Business models define the structure of your company; business revenue models bring home the bacon. Also known as value delivery methods, business revenue models determine your approach to inventory management. Here are other popular options:
Direct to Consumer (D2C)
Direct to consumer brands sell goods to consumers without going through a middleman. Some of them manufacture their products, while others create a supply chain and outsource the production process. D2C companies maximize profit margins by refusing to sell products wholesale.
Because they communicate with and sell directly to consumers, D2C companies retain a lot of control over the customer experience (CX). As a result, they tend to grow quickly and build loyal fan bases.
Dropshipping
Dropshipping is an interesting ecommerce business model: you sell a selection of products on your site as a retailer while your dropshipping supplier manages the shipping and order fulfillment process. While it doesn't give you as much control over your branding and customer service, it's a good way to test out new product ideas while cutting shipping costs and money spent on storing inventory.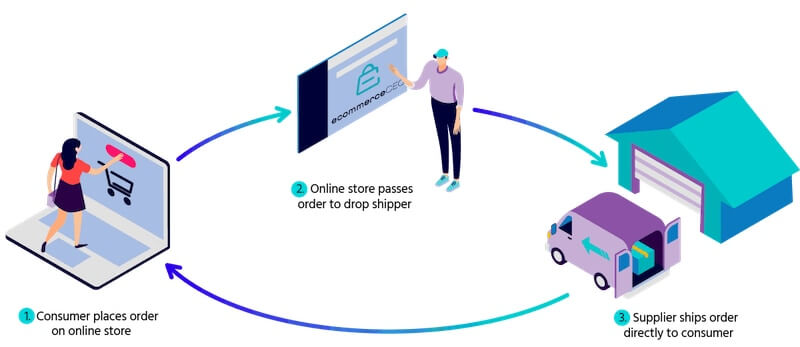 Subscription services turn one-time customers into repeat customers by offering special pricing on recurring orders: Amazon's Subscribe and Save feature is one example, and Marquis Wine Club's monthly wine delivery service is another. Many companies combine subscription services with other business revenue models.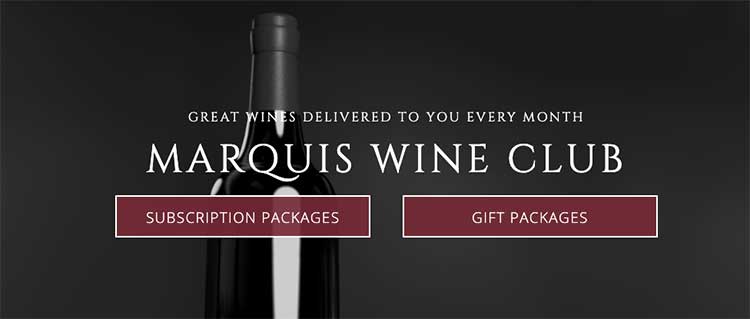 Wholesaling
Wholesalers sell bulk quantities of goods to other businesses at lower-than-retail prices. Their customers either resell those products or use them to create end products or deliver retail services. If you choose a wholesale business model, consider segmenting your target consumer base into large and small companies.
White Label and Private Label
White labeling and private labeling sound similar, but they're actually quite different business models. In a white label business model, you apply your logo to generic goods from a distributor. In a private label business model, you hire a manufacturer to create a product exclusively for you. Both methods save time, but private labeling is more expensive than white labeling. Either way, you get to spend more energy on marketing and new technology than design and production.
Fulfillment by Amazon (FBA)
Companies that choose Fulfilment by Amazon (FBA) basically transfer responsibility for warehousing and shipping to Amazon. Your bulk goods go to an Amazon fulfillment center, where they're stored and mailed for you. There are fees involved, but you lose the need for a warehouse, and you don't have to post any product — plus, Amazon takes responsibility if something goes wrong during the shipping process.
It's a great way to start selling on Amazon without the need for a full website experience.
3. Validate your product idea and hone in on your target market.
At this stage, it's vital to perform market research to make sure you have a sound product idea. You'll also need to create one or more buyer personas, which will help you build laser-focused marketing strategies later on. Market research isn't as hard to perform as you might think, and buyer personas are pretty fun to create. Let's dive right in.
Market Research
Market research sounds like something you need to hire a specialist company to perform. You can, if you like — but it isn't too difficult to gather information in-house. All you need is a strategy and the right tools. Here are three of the most effective ways to find out more about your consumer base:
Conduct Consumer Surveys
Surveys use good old fashioned questions to harvest information from consumers. One of the quickest ways to build an email list is via social media: simply set up a page for your new business and offer incentives to people who'll take your survey (10% off a future purchase, or entry into a prize draw). Paid social media ads can help you target a specific audience and drive traffic to your page.
Several great marketing tools, including SurveyMonkey and QuestionPro, make survey generation easy. Simply sign up, create your first questionnaire, and email it to recipients. Make sure you track the email-open rate and use the metrics you gain from your survey to develop an impression of your consumer base.
Ask yourself what type of information you need from consumers, and craft your questions accordingly.
Here are a few demographic topics to get you started:
Marital status
Number of children
Age
Gender
Country of residence
Household income
Educational status
Don't forget to gather psychographic data too. Psychographics provide insights into why consumers make decisions. It is the information about a person's attitudes, beliefs, and values that help you understand how they view the world.
You can include psychographic survey questions about:
Musical tastes
Lifestyle choices
Aspirations and life goals
Family values
Retirement goals
Ask pointed questions about your business idea, and ask participants whether they'd make changes to your products or services.
Interview Consumers
If you can, arrange telephone or Zoom interviews with some of your survey participants. One-on-one interviews can help you answer specific questions in more detail. Don't leave negative-sounding participants out because they might be able to provide valuable feedback that'll make your business better.
Email interviewees a list of four or five questions a few days before you talk with them. They'll provide better answers if you give them time to think, rather than putting them on the spot. Make sure you take as many notes as possible during each conversation.
Create Focus Groups
Focus groups can get messy, but they often generate good ideas. If you have good people skills and want to bring several consumers from your target group together for a brainstorming session, go for it. You can do this in person or via a video chat app, like Zoom or Skype.
Avoiding dominance bias: Dominant characters tend to unbalance focus groups, leading to skewed ideas, so include an impartial and diplomatic moderator in the conversation.
Create Buyer Personas
You've gathered information via surveys, interviews, and a focus group. Now it's time to weave all that data into a "real" person — or people. Buyer personas make marketing easier because they give you "dream customers" to focus on.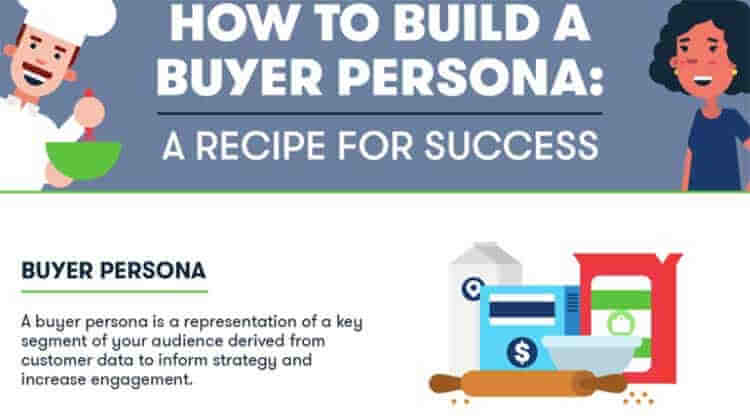 To get started building a buyer persona:
Give each profile a nickname — "Gary the Banker" or "Lucy the Interior Designer," for example.
Attach a photograph to make your persona more relatable.
Add a set of demographics to each profile.
Enrich each persona with psychographic tidbits.
Let's pretend you sell a range of bespoke outdoor goods — camping equipment, innovative American-made tents, and so forth.
Your buyer profiles might look something like this:
"Gary the Banker"

 

is Gary Brown, a 30-year-old unmarried homeowner. Originally from Denver, Gary now lives in Colorado but wants to retire in Vermont one day. He has a college degree, works as a mortgage consultant at a major bank, and earns in the region of $35,000 a year. In his spare time, he loves skiing and climbing mountains with friends. He'd rather save up for good-quality gear than spend frugally on cheap equipment because he wants his kit to last for years.
"Lucy the Interior Designer"

 

is a 54-year-old married mother of three teenage children. Her husband is a cosmetic surgeon. She lives in southern California and works with an exclusive set of very wealthy clients, so she brings in about $210,000 per year. Every summer, she and her husband and children go on an extended camping trip, preferably to a foreign country. She wants the newest and best equipment and doesn't mind spending as much as it takes to achieve her aims.
You can make your buyer persona (or personas) as simple or complex as you want — but keep them relevant and tactical.
4. Create your business structure and register your company.
To get started in earnest, you need to pick a business structure and register your business. If you're a freelancer trading under your own name, you can sign up as a sole proprietor; otherwise, you'll most likely register your ecommerce company as a partnership, an LLC, or an S corporation.
Sole Proprietorship
This type of business structure is ideal for self-employed people who don't want to (or aren't ready to) register as an LLC. It's a straightforward process in most parts of the country. In many states, you don't have to register your freelance business unless you operate under a pseudonym. Five states — Oregon, Alaska, Montana, Delaware, and New Hampshire — don't have statewide sales taxes. In most other states, you pay sales and use taxes quarterly.
The setup might be simple, but there are a couple of major drawbacks to sole trader status. Firstly, if your company goes bust, your personal assets aren't protected under the terms of a sole proprietorship. Secondly, you'll be subject to self-employment tax, which increases as your earnings go up. The way out of both issues? Pick a different business structure.
Limited Liability Company (LLC)
When you register an LLC, you limit your personal liability by separating your own assets and your business's assets. To get going, appoint a registered agent — the person who'll represent the LLC — and file articles of organization with your home state. You'll need to pay a fee, but it won't come to more than a few hundred dollars.
As the owner (also known as a member) of an LLC, you can manage your own company or hire staff to do the work for you. You'll need to get an Employer Identification Number (an EID, also known as a Federal Tax Identification Number, or FTIN) from the IRS before hiring employees.
You don't have to file a tax return specifically for your LLC; instead, its profits travel through the company to you, and you pay self-employment taxes on all of your profits.
If your company hits the big-time and you begin to earn a lot, you can elect to pay taxes as an S corporation instead. At that stage, you can allocate yourself a "reasonable" salary and avoid any taxes on profits over that amount.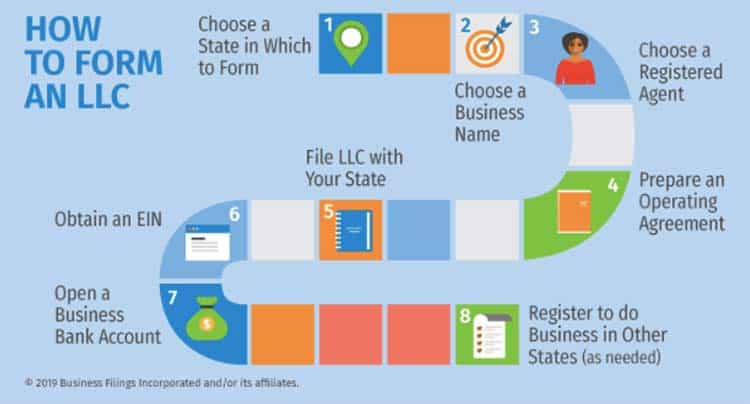 You can create an LLP just as easily as an LLC, but there are a few differences between the two business models. An LLC can have one or more members; an LLP has to have at least two members. Unlike LLCs, LLPs have to define at least one partner member who will take legal responsibility for the partnership's actions. Silent partners and investors in an LLP are not personally liable if the company goes bust, gets into business debt, or gets sued.
Small business owners usually register as LLCs; professional partnerships — law firms and accounting firms, for example — go for LLP status. In many states, LLCs and LLPs both have to produce annual reports. Like LLCs, LLPs function as pass-through organizations for tax purposes.
Corporation
You don't have to bring in millions of dollars a year to incorporate your company. With that said, nearly all very large publicly traded businesses are corporations. Two corporate structures exist:
The C Corporation
All businesses that incorporate are automatically C corporations unless they apply for S corporation status with the IRS. Like LLCs, C corp owners have limited liability, so they're not held responsible for business losses. If you need to raise significant capital, you can take your business public and sell corporate stocks and bonds to investors. On the flip side, you're taxed twice: once on your own salary and again on company profits.
The S Corporation
To create an S corp, you first need to form a C corp and then apply to the IRS for S corp taxation status. Like LLCs, many S corporations act as pass-through organizations.
Owners pay themselves salaries and pay income taxes on those earnings, but then don't have to pay taxes on their remaining profits. S corporations can't have more than 100 shareholders, so if you decide to go public later on, you'll need to convert your S corp to a C corp.
You'll almost certainly spend more on accounting services after you incorporate your company. Corporations have to issue regular financial statements and tax season is quite a bit more complex if you decide to register your business as a corporation, so you'll almost certainly spend more on accounting services every year.
Obtain Appropriate Business Licenses
If you plan to do business as an LLC, an LLP, or a corporation — basically anything but a sole trader operating under your own name — you'll probably need some type of business license. I
f you run a dropshipping business from home under an assumed name, you'll have to get a DBA license and a sales tax license, for example. Business licensing and permitting requirements vary from state to state, so it's important to check if you fall into any of the categories in your jurisdiction.
Branding Your Company
Visual branding is a complex topic worthy of its own 2,000-word article, but we'll go over it in nutshell form here. To make your company memorable and create brand awareness, you need to come up with a logo and complementary branding colors that stay the same across all of your sales channels.
You can design a logo yourself, or you can use a freelance designer to get a professional result.
In either case, consider the following when branding your company:
Relevance:

 

Your logo should be purposeful; it should instantly tell customers what your brand offers.
Simplicity:

 

Don't get too clever or complex — customers need to be able to remember your logo.
Versatility:

 

You need a logo you can use on your site or on a billboard. It has to scale up and down without losing integrity or meaning.
Uniqueness:

 

Your logo has to be unique enough that consumers associate it with your business.
The best logos in the world are unmistakable, even when you take all peripheral text away; even toddlers recognize McDonald's Golden Arches — sometimes from half a mile away. High-performance camping equipment retailer Sierra Designs has a simple, memorable logo, and it works with or without the adjacent logotype.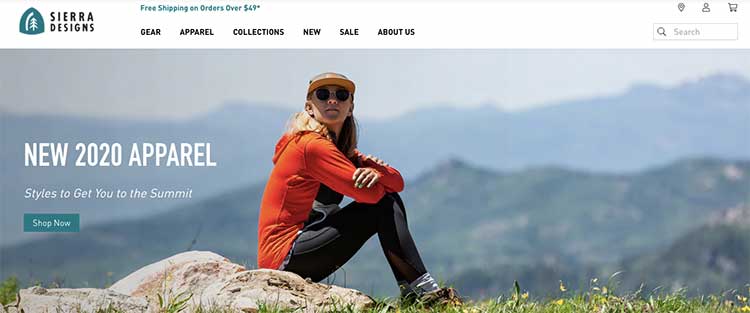 Once you have a logo you're happy with, use its colors to influence the rest of your visual branding, including your site design, packaging materials, marketing emails, and ads.
5. How to source and manufacture products for your ecommerce store.
It's time to get a little more specific about the product sourcing methods we wrote about in the business models section. There are three main ways to source products: DIY production, wholesaler or manufacturer, and dropshipping. Many online retailers combine methods to achieve a balanced income stream.
DIY Products or Services
People have been making and selling things for thousands of years. Neolithic traders had to travel overland to sell beads, pottery, and sculptures; nowadays, you can sell handmade items globally via the internet.
Startup costs for a DIY tend to be low, but you put in a lot of your own time to make up for it. On the other hand, you have full control over the production process and the UX, and you can tweak designs on the spot if products don't perform optimally.
As you scale your business, you might decide to form an alliance with a manufacturing company to create products en masse.
If you choose the DIY route, remember to:
Arrange a reliable supply chain for source materials.
Determine mailing options in advance; will you hire a shipper or send items yourself?
Figure out your production timeline.
Think about where you'll store your inventory.
Wholesaler or Manufacturer
If you're ready to make and ship products on a larger scale, consider using a wholesaler or a manufacturer as a product source. Let's look at both options in a little more detail:
Wholesalers
Wholesalers sell brand-name goods in bulk. They also sell white-label products in bulk. You apply your branding and resell generic merchandise to your customers.
If you'd rather concentrate on the marketing and scaling your business rather than product development, you can save time and money with a wholesaler.
Manufacturer
If you have a product prototype or you want to scale up your DIY business, you can partner with a manufacturer. Production companies in the U.S. and overseas create private-label goods in bulk for their customers.
Some manufacturers help entrepreneurs create new products and manage the development process from start to finish.
If you decide to work with a wholesaler or a manufacturer, consider the following:
Read company references. If the manufacturer is based in the U.S. or Canada, check its Better Business Bureau rating and any associated reviews.
Get a production cost estimate.
Ask about minimum order quantities.
Obtain a manufacturing time estimate.
Go over bulk freight options.
Examine contracts carefully.
Inquire about guarantees and after-sales support.
Dropshipping
If you don't have a unique product idea and you'd rather not work with a manufacturer or store merchandise in bulk, dropshipping might be your best product sourcing solution.
When you partner with a dropshipping supplier, you become a retail distributor. You list the wholesaler's merchandise on your site, and the vendor creates products and ships orders on your behalf.
Dropshipping has a lower profit margin than white-label or private-label reselling, but it's a quick and easy business model. Some companies combine dropshipping with DIY. For example, an artist who sells and ships one-of-a-kind paintings from home might also sell reproductions and branded mugs via a dropshipper.
6. Create your ecommerce business plan.
Take some time to think about the future before you jump in at the deep end. Roughly 50% of new businesses fail within five years, often because they don't plan ahead.
Writing a business plan can give you a deeper understanding of your unique offering and help you:
Find the resources you need to run your business.
Figure out what your competitors are up to.
Spot opportunities in the marketplace.
Identify your target market.
Visualize your company's future.
Business plans usually have at least seven sections. You can use the following blueprint to create a strategy of your own: